Selected Case Studies
Here are a few examples of work that I've done for select clients.
View Additional Work
More case studies coming soon. Until then, you can view additional examples of my work on Dribbble.
About Vince
Design strategist, UX leader, and digital storyteller.
As VP of Design at Brightfind, I currently lead a skilled, fully-remote team of Designers and UX Researchers to create innovative digital experiences, smart design systems, and successful brand strategies.
My time spent teaching in classroom environments has translated into a love of guiding teams through engaging design discovery sessions, with the ultimate goal of fostering creativity and collaboration.
Finally, I bridge the gap between design and development, helping to integrate front-end code and frameworks to make design beautifully interactive, usable, and accessible.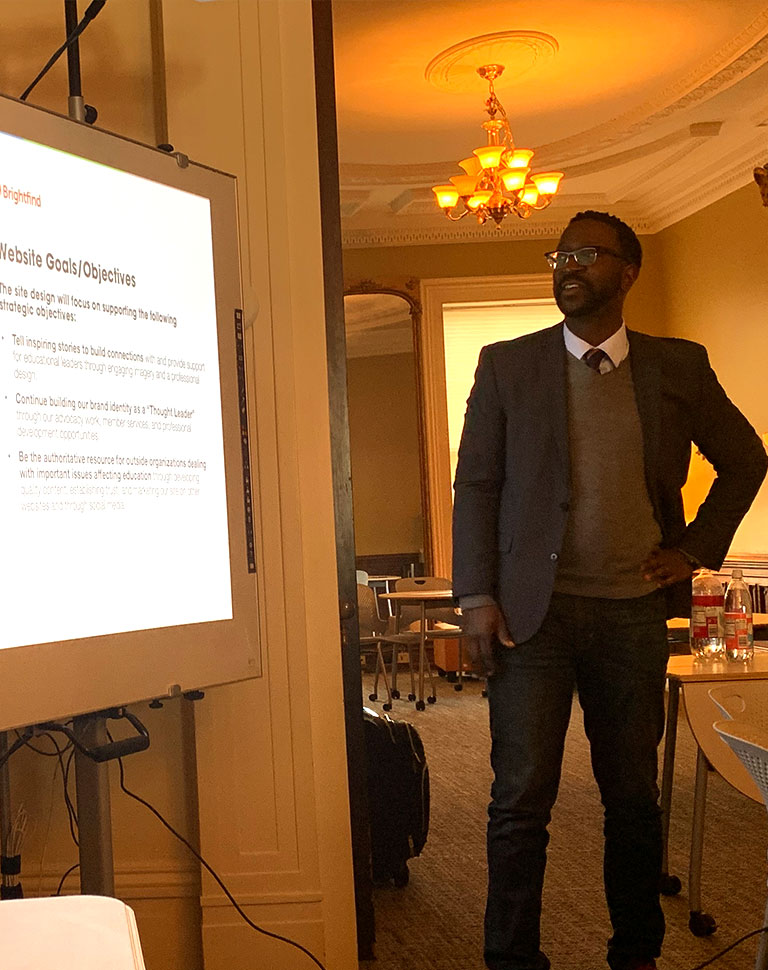 "Make it simple, but significant."
Okay, so that's a quote from Don Draper ("Mad Men"), but it nicely sums up my approach to design.
Define
The most important part of any project: understand the problem, learn the audience, and begin forming a design solution.
Design
With a clear understanding of what's needed (and who needs it), creatively determine how to achieve the design objective.
Refine
Once a design direction is established, "design all the way to the end"; continue to iterate and refine the design until it meets the objective, and feels right.
Build
Create an organized, detailed design system, and for interactive projects, build using modern, performant methods.